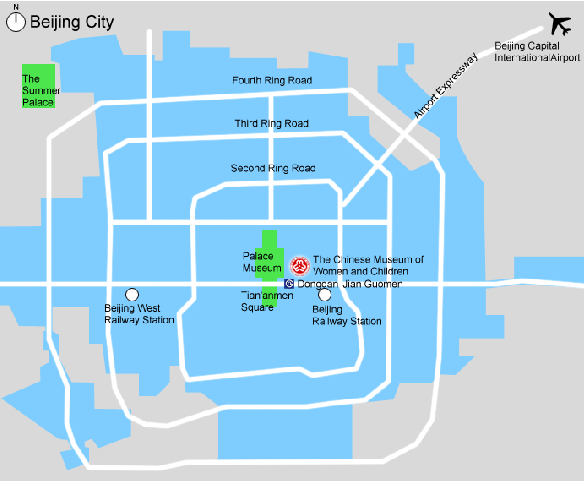 Contact us:
Address: No. 23 Jianguomennei Dajie,Beijing,China
Code: 100730
Tel: +86-010-65269456
Open: Tuesday – Sunday 09:00-17: 00,no admissions after 16:00
Transport:
Subway: Lines 1 or 5 to Dongdan Bus: Nos. 1,52,728,802,37,39,59,10,20,111,108,684,106,116,or 110 to the Dongdan stop,north of the All-China Women's Federation Building
The Chinese Museum of Women and Children welcomes you!